20/07/2015
The five big questions identified as vital by over 9,500 buyers:
How professional is this company?
How easy is it to work with them?
How helpful are they?
How responsive are they?
How can they solve my problems?
The results are in. How does your financial printer rate?
The country's biggest and best companies - from financial services to retail to professional firms - work with the ICS towards achieving World Class Service - evidenced by a score exceeding 80%. Your feedback has helped the ICS independently benchmark our service as:
We're delighted to have achieved a score of 86% - but we're not stopping there. That's why we're going to continue working with the ICS to refine and improve our service further.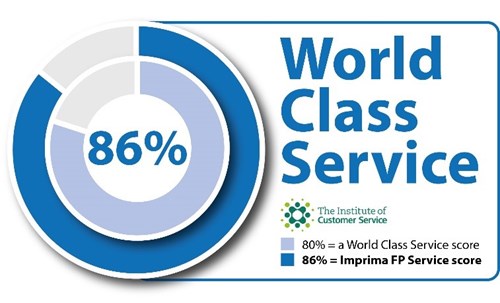 To find out how we can give you World Class Service, please call us on +44 (0)20 3794 1720 or email: sales@blackandcallow.com