03/03/2017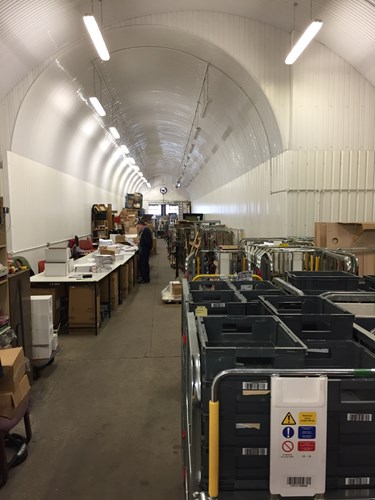 Black&Callow, a market-leading, global financial printer, is delighted to announce that it has purchased the assets of Master Mail Limited.
Providing a range of mail sortation, printing, "pick & pack" and storage solutions from its secure 3,000 sq. ft. London premises near Tower Bridge, the City and Canary Wharf, the acquisition extends Black&Callow's key offering to clients.
As one of the few mailing houses in central London, the company operates around the clock, ensuring the timely handling of mail – giving Black&Callow's clients extra flexibility at the crucial final sign-off stages of their deals.
Speaking on Tuesday, Chris Callow, Joint Managing Director of Black&Callow, said: "Master Mail has long been a trusted & valued partner to Black&Callow, and we're delighted to have acquired the assets on the retirement of Ricky McCarthy, MD of Master Mail. The acquisition accelerates our growth plans and means that we can now offer additional mailing and printing capacity within group, just a few minutes from our head office in Coleman Street, London EC2. And because everything's kept in central London, it means that we can also avoid the cost of transporting urgent documents outside London for mailing, as well as the worry of potential transport delays which might jeopardise our clients' critical deadlines."
Tim Black, Joint Managing Director, added: "This acquisition also bolsters the confidentiality and security of our offering. In an age where so many of our peers sub-contract everything from typesetting to mailing, it means that we can offer clients a premium service with greater flexibility at the most crucial stages of their deals. Confidentiality is an increasing concern for many clients who entrust companies like ours with price-sensitive information, so this is an important step for us. By offering mailing as part of our in-house services, the number of parties on each deal is limited and means we have greater control as well as confidentiality."
The operation in Clements Road, London SE16, will be managed by David Cutting, who joined Black&Callow in 2016 with a background in both Data & Project Management as well as Product Development. David added:
"I'm excited by the expansion of the business and look forward to building on Black&Callow's ongoing commitment to providing World Class Customer Service."