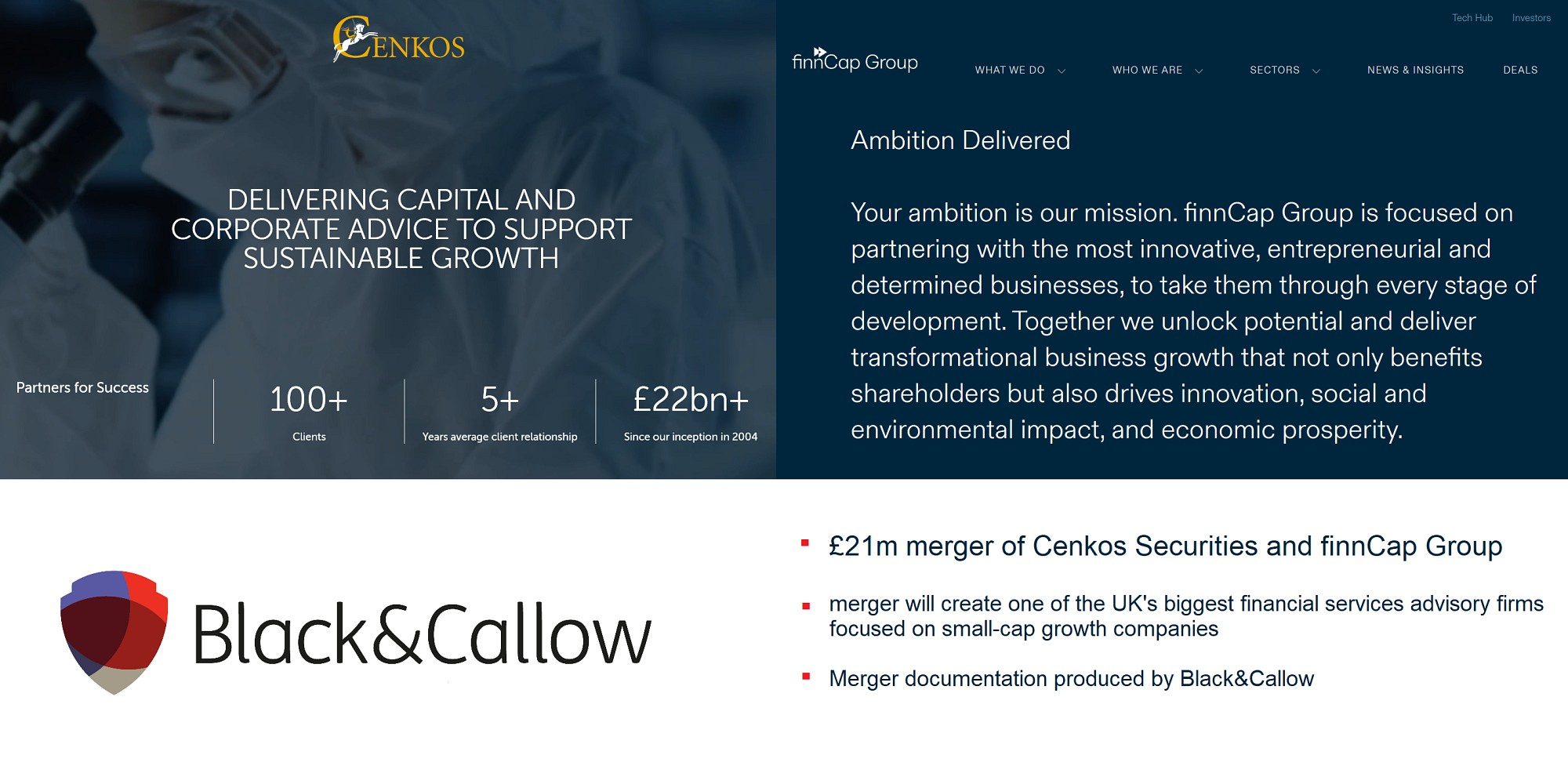 05/05/2023
We couldn't be more delighted than to have helped two clients with their all share merger.
On March 23rd, London-listed investment banks Cenkos Securities and finnCap Group announced a £21m merger all-stock deal, creating one of the UK's biggest financial services advisory firms focused on small-cap growth companies.
The combined firm is well-placed to benefit when markets recover from what finnCap co-CEO John Farrugia called one of the most difficult periods in the last 10-15 years, in a statement to Reuters. Shareholders of each bank will hold about 50% of combined company, which will be led by current Cenkos and finnCap bosses as co-CEOs.
We wish both clients every success with the opportunities ahead!