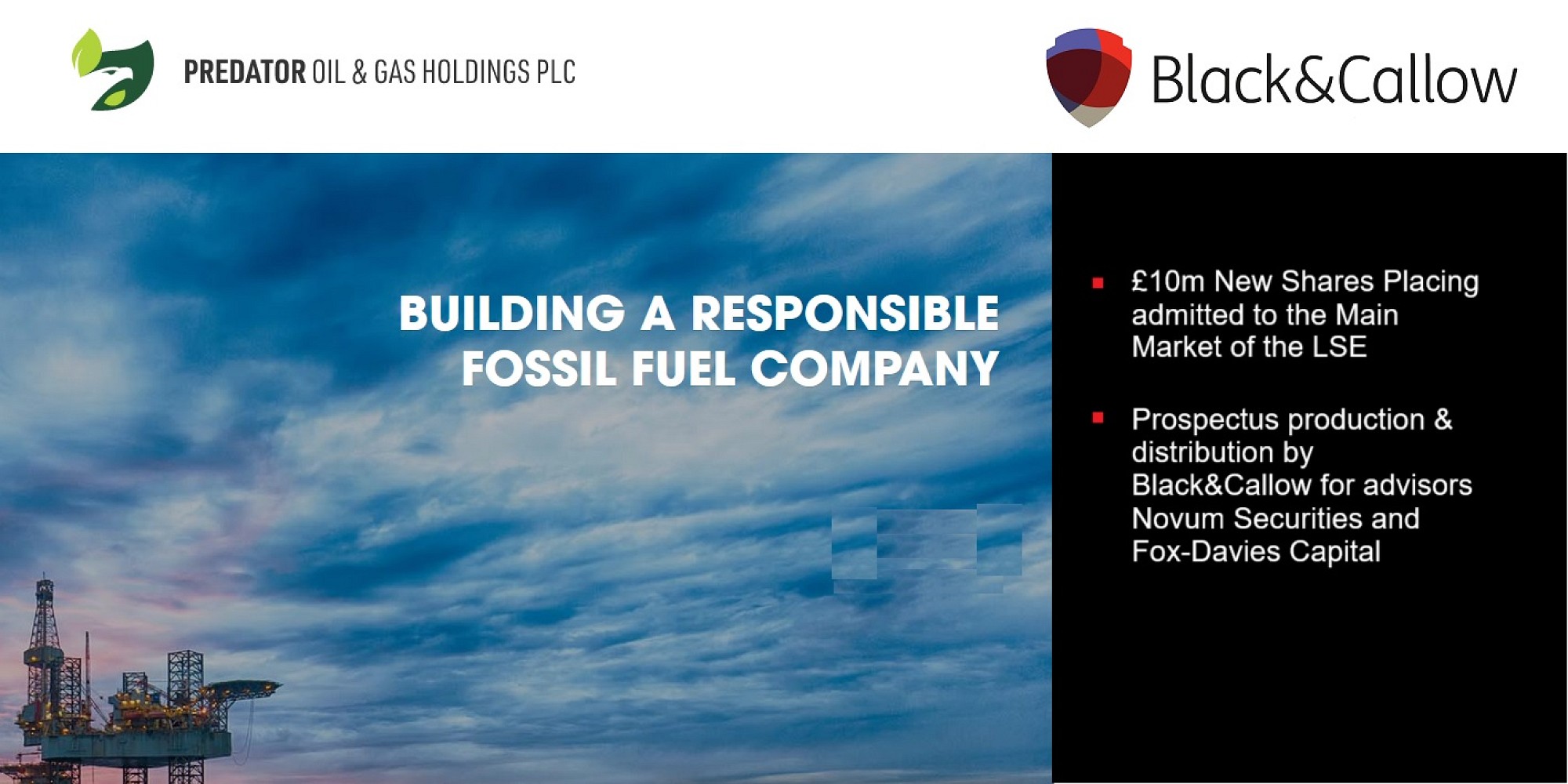 23/08/2023
We're delighted to have helped Predator Oil & Gas plc with shareholder documentation for its £10m Placing of New Shares on the Main Market of the LSE, via advisors Novum Securities and Fox-Davies Capital.
Predator's portfolio consists of upstream exploration, appraisal and development, and near-term producing assets onshore Morocco, offshore the Republic of Ireland and onshore Trinidad. Since its formation, the company has built a diversified portfolio of oil and gas interests with the key focus being the pursuit of Enhanced Oil Recovery opportunities using carbon dioxide injection in Trinidad and exploration and appraisal gas assets offshore Ireland and onshore Morocco.
The net proceeds of the Placing will be used for completion of an extended rigless testing programme for MOU-1, MOU-3 and MOU-4, commencement of CNG development studies and tendering for long lead items, residual MOU-4 well costs and general working capital.
We'd like to wish the company every success with its plans following this successful capital raise.
If you'd like to find out how we can help ensure the success of your fundraising investor materials, chat with us today: hello@blackandcallow.com