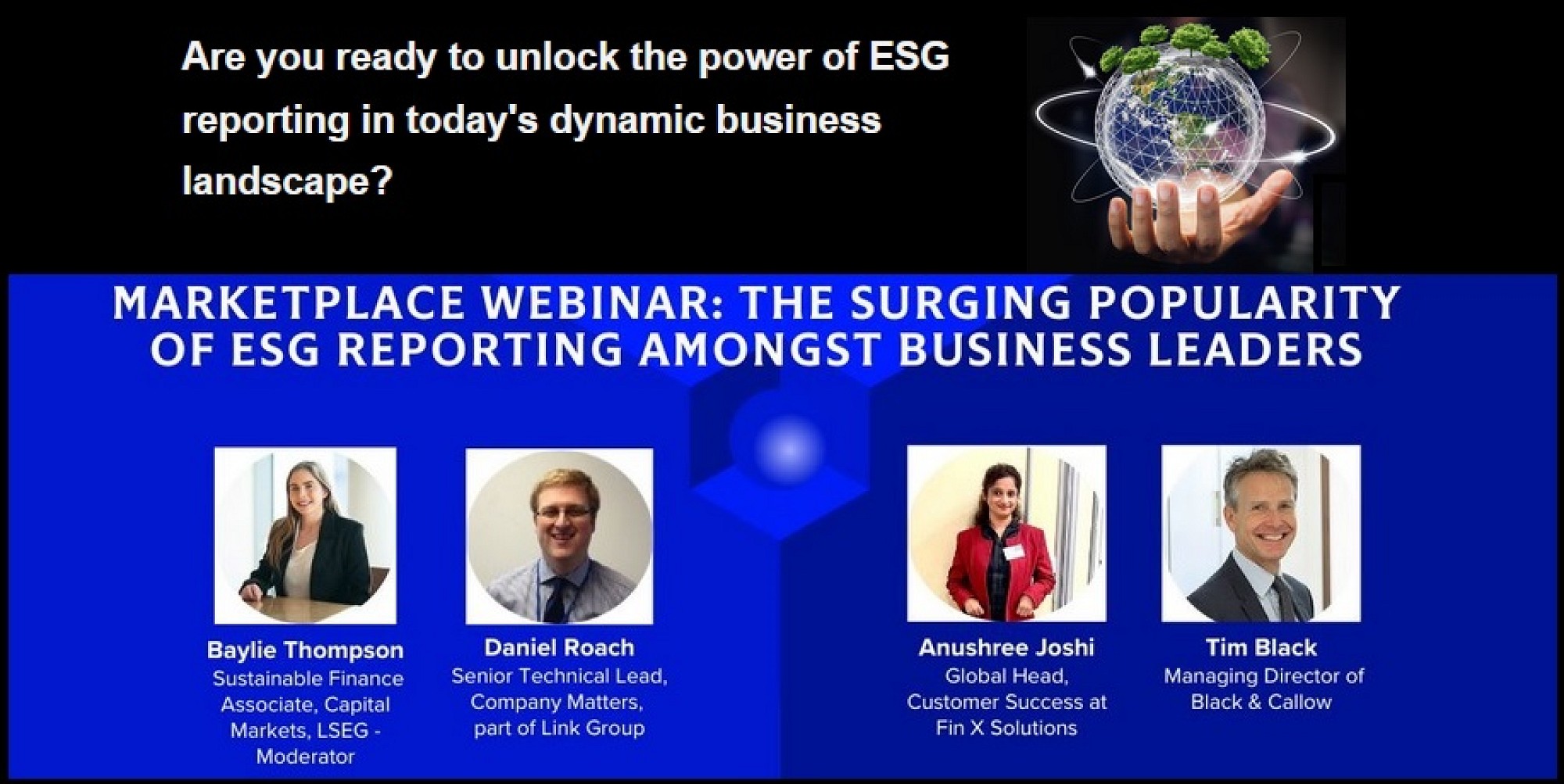 22/09/2023
Are you ready to unlock the power of ESG reporting in today's dynamic business landscape? Environmental, Social, and Governance (ESG) practices are becoming the driving force behind reputations and long-term success. Transparent and consistent reporting has never been more vital.
Register to watch this transformative webinar on Wednesday 27th September 2023 14:00-15:00 BST to hear from London Stock Exchange and Marketplace members Black & Callow, Fin X Solutions and Link Group as they delve into the growing trend of ESG reporting and how it reshapes responsible business practices. Don't let market fluctuations deter you; take the first step towards sustainable growth.
Click here to register and to find out more about the changing landscape of ESG reporting.