We offer a full spectrum of services for the complete range of investor and financial documents. From 'early-look' investor briefings, confidential prospectus production and mailing, marketing deck design and online IPO Research and investor roadshows, through to corporate reporting and regulatory file submission.
Design & content consultancy
Our design service can help you create print and digital document layouts and covers for IPO and investor roadshow materials, through to data-intensive fund reports and prestigious full-colour corporate annual reports that need to inspire, influence and inform.
We bring a consultative approach to understanding your audiences and your communication goals. We can help you define the impact you want to achieve, as well as your schedule, budget and logistical requirements.
Whatever your challenge, our intent is to convey your message with clarity and confidence, and strengthen your credibility with stakeholders. In an increasingly digital world dominated by screen-time, the power of a printed document you can hold in your hand has never been more effective — if handled properly.
Talk to an expert
Experienced team
Best Practice consultancy
Annual & Interim Reports
ESG & Sustainability Reports
Investor Slide Decks
Marketing Comms
IPO Teaser campaigns
Typesetting
We run Europe's largest 24 hour, secure in-house typesetting operation, providing you the fastest, most accurate document turnaround in the industry. Our highly experienced team work as a key part of your group for the duration of your project.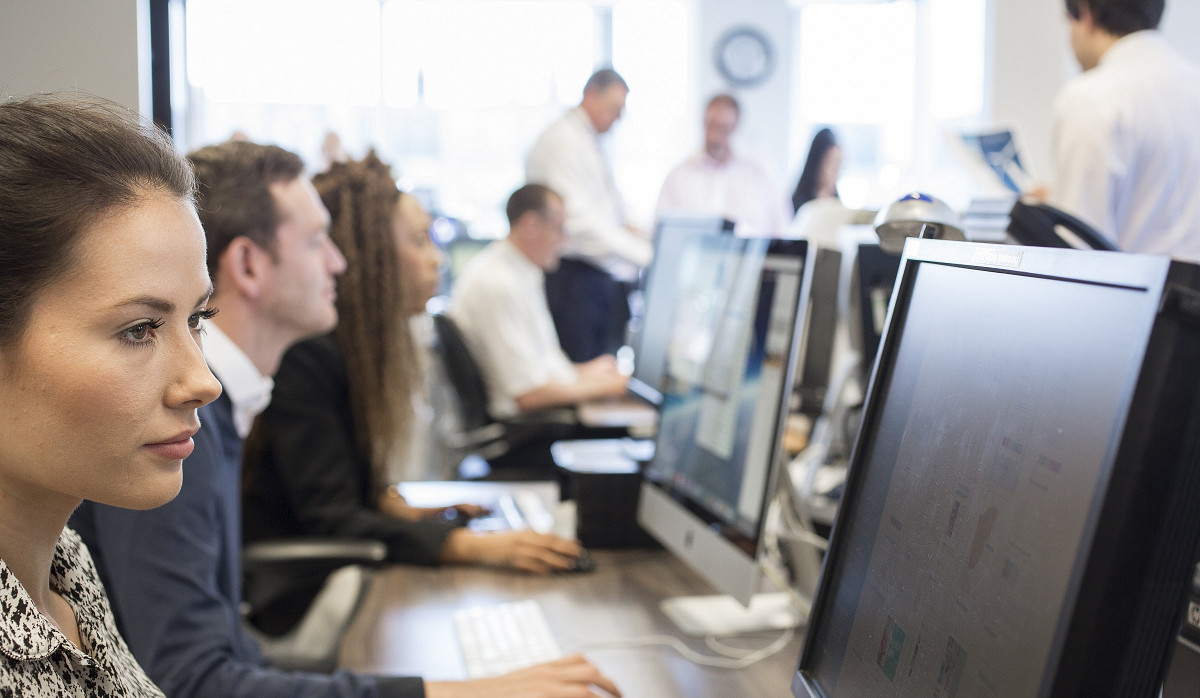 Our specialist financial typesetting platform, 3B2, speeds up the typesetting and revisions process by enabling multiple operators to work on different parts of a document at the same time. We have the most robust and versatile platform of its kind. It produces accurate, cumulative black-lined, red-lined, clean and strikethrough proofs, with anchored marginal references, to ensure you fulfil Listing Authority, Stock Exchange and Regulatory requirements.
Talk to an expert
Largest in-house capacity in Europe
24/7 around-the-clock service
Specialist financial typesetting team
Breath of deal document experience
Blacklining, redlining & strikethrough
Industry-leading Comparison files
Accurate version control
Unrivalled speed, flexibility & control
Proofing and blacklining
True pioneers in the field, we've worked with software specialists and Listing Authorities to create the fastest, most accurate and legible comparison files in the market. Around the clock, we can produce clean, standard blacklined, strikethrough blacklined, cumulative blacklined, cumulative strikethrough blacklined and redlined files.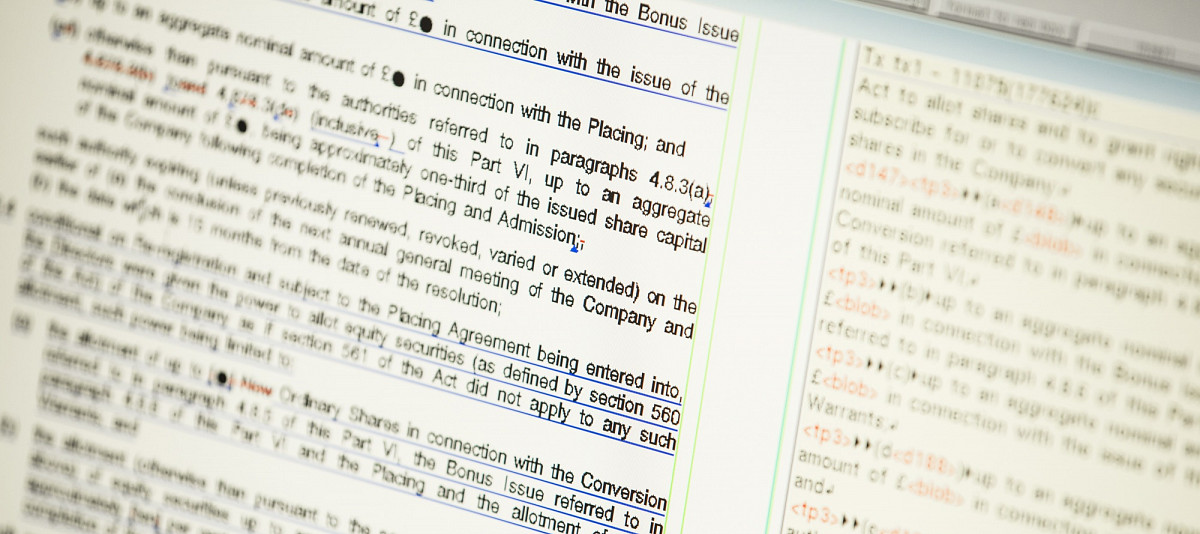 Our unique software generates proofs directly from our typesetting platform, rather than exporting two versions to Word and creating a deltaview compasion, saving time and errors and producing documents that are easy to read.
We can also create and deliver document proofs in a range of formats including laser prints, digital proofs, lithographic wetproofs and bound book proofs.
Talk to an expert
Pioneers in developing inline True Comparison files
Comparison files from typesetting platform (not Word-export driven) for 100% accurancy & legibility
Guaranteed Stock Exchange-compliant files
Strikethrough blacklining and redlining
Cumulative blacklined, clean and Companies House versions
Fast, accurate, automated files ensure you never miss a deadline
Translation
Our translators work in their native tongue and are specifically selected for their experience with financial documentation as well as any relevant sector knowledge.
We also work with experienced bilingual proof-readers to ensure your translations stay true to your intent during the drafting, corrections and proofing stages.

We appreciate translation is about more than just words. It's about understanding cultural meanings and how they affect the language of finance and business. It's why we're regularly asked to handle Arabic, Chinese and other non-Latin character based languages for cross-border financial communications.
Talk to an expert
Translations for Part VII Transfers
Annual & ESG Report translation - in print & online versions
Translations for High Yield DCM and other Corporate Finance projects
Typesetting including Cyrillic alphabet & special characters
Around the clock and rush translation management
Printing
From short-run, urgent Research Reports and Pitchbooks to large volume, complex transaction documents with print runs over a million copies, we have the resources and project management skills to make light work of the toughest assignments.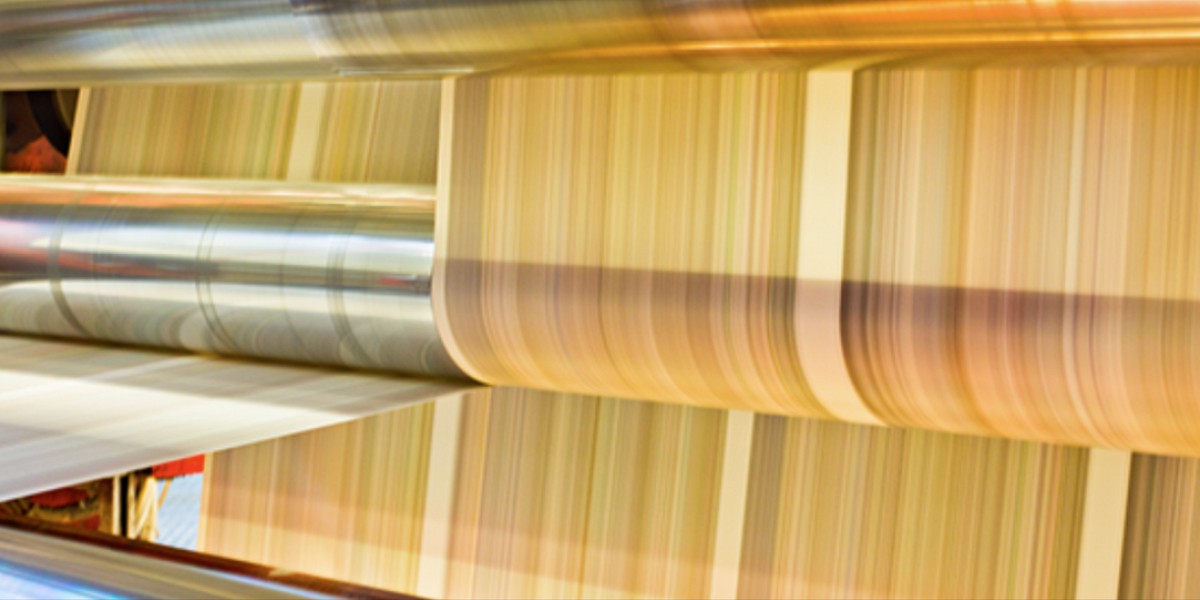 We offer digital, sheet fed litho and offset web printing options in the UK and internationally as well as print buying and production management services. We implement solutions which make costs and logistics work for your budget and schedule, backed-up by our unrivalled experience of M&A and Capital Markets documentation requirements.
Talk to an expert
Around the clock print & finishing capabilities
Highly experienced team with in-depth knowledge
Flexible solutions to ensure maximum cost-efficiency
Mailing and international distribution
We have extensive know-how in complicated shareholder, policyholder and creditors' mailings, a dedicated relationship with Royal Mail in the UK, and extensive overseas partnerships to ensure your consignments reach your stakeholders with the minimum fuss.
Unique in the market, our own central London mailing house and highly experienced team means that we can provide later sign-off times than are the norm in the market, providing you with unrivalled flexibility and ensuring complete confidentiality for your critical projects.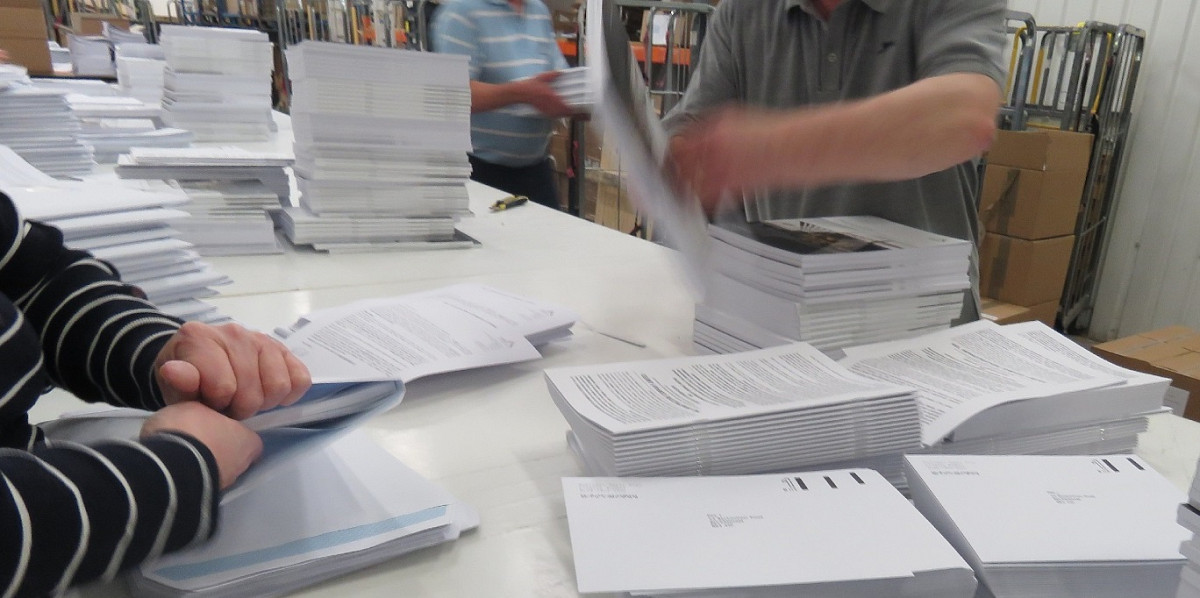 Our experience includes time-critical bulk mailings of over 3 million copies. We offer data cleansing and sortation, personalisation and barcoding, bespoke envelope printing, mail enclosing, consignment tracking and returns tracking - all augmented by attractive postage discounts.



Talk to an expert
Unique central London location
Secure, flexible and scaleable operations - around the clock
Close working relationship with Royal Mail & DSA access
Witness Statement mailings - 100% reconciliation
Daily and weekly Creditors' Report mailings
Corporate Finance & Corporate Reporting mailings
Domestic & global - including liaison with international couriers
No project is too large or too small - contact us for more information
Bulk email
Whether you need to send hundreds, or hundreds of thousands of bulk emails, we can help. It's part of our hybrid service, sitting alongside our print and mailing operations, ensuring you can reach your target audience in the most appropriate - and most cost-effective - way possible.
We can send unique personalised attachments and multiple documents, ensuring that the right confidential documents get to the right people in line with GDPR. We can monitor and advise on soft- and hard- bounce-backs, clickthroughs, unsubscribes and other rich data. With everything from mono body copy to glorious full-colour designed emails, we'll ensure your communications are as engaging as possible.
We can help you with:
Talk to an expert
Creditor & Policyholder emails
Personalised documents & attachments
Bespoke email design and construction
Full reconciliation & data insights
GDPR-compliant
Digital services
We go one step further in helping you meet your sustainability goals by providing digital content and services to augment or replace printed communications.
We can design and create ESG, Sustainability, Annual Reports and marketing decks with online viewing in mind, helping reduce costs and protecting the environment while improving audience interaction.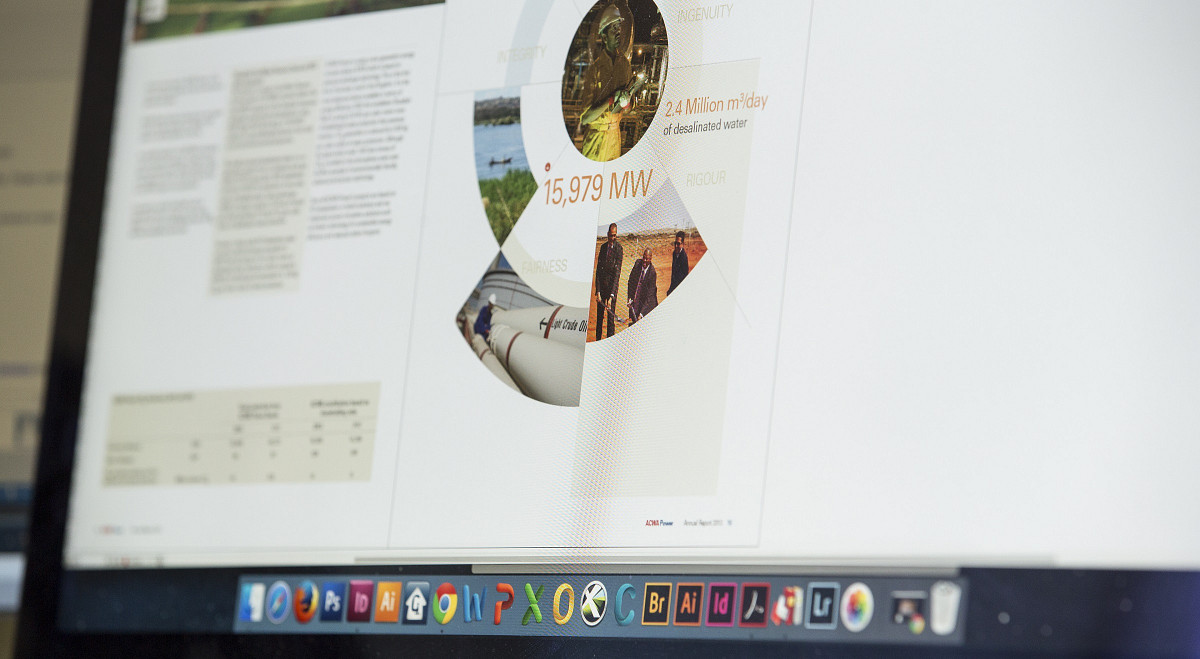 Our iRoadshow and IPO Research Online digital platforms further enable you to communicate with investors at each stage of a Capital Markets process, providing granular-level insight into their engagement and shortening lines of communication to help your close deals faster.
Talk to an expert
Design for digital-friendly ESG, Sustainability & Annual Reports
iRoadshow & IPO Research Online
IPO websites and micro-sites
Marketing comms designed for web interactivity
Virtual Data Rooms
Annual Report splash pages and investor site design
SEC EDGAR Filing
We've been a registered SEC Filing Agent for 25 years and have Edgarised hundreds of thousands of pages across multiple form types – from graphic-heavy 500-page+ 20-F filings, to 1 page 6-K press releases. No matter what size the project, we provide a complete and professional service from typesetting to EDGAR conversion and filing with rigorous document control.
We aim to provide accurate, high-quality and fast turnaround EDGAR conversion. We can either convert directly from your file (MS Word, pdf, excel) or, if running a parallel print version, our advanced APP typesetting system can convert directly to HTML.
Our experienced technical & customer service staff will guide you throughout the process. We have an in-depth understanding of SEC regulations, EDGAR requirements and all technical specifications needed to file successfully, as well as staying alert to any and all new directives launched by the SEC, such as the requirement for XBRL for which we provide a full service.
Talk to an expert
20+ years SEC Edgar filing experience
Confidential in-house production & distribution
Largest in-house typesetting capacity in Europe
Speed & flexibility - able to meet the toughest deadlines
Fast, effective blackline & redline files
XBRL & xHTML for ESEF
The ESMA's 'European Single Electronic Format' (ESEF) requires all European main-listed companies to prepare Annual Reports in the ESEF format, based on the iXBRL standard and requiring a final xHTML output. ESMA's ESEF Taxonomy for tagging data is largely based on the IFRS taxonomy and requires XBRL tagging of key elements within the Annual Report.
We provide an end-to-end ESEF solution including:
Conversion and tagging from PDFs or InDesign files, simplifying the process
100% tagging guarantee from an experienced team courtesy of our experienced partnerships
Conversion for final tagging within 24 hours, with rush/QTA turnaround if required
All backed-up by a wide range of Corporate Reporting services including design, content consultancy, typesetting, printing, mailing and web versions.
Talk to an expert
Complete xHTML output with embedded XBRL tagging to meet ESEF requirements
Expert knowledge from a highly experienced team
Around-the-clock help & assistance
Backed-up by complete Annual Report design & production services